Posted on: July 19, 2023, 03:27h. 
Last updated on: July 19, 2023, 03:56h.
A Nevada man was booked over the weekend in connection with the robbery and murder of a victim in February at a hotel room at Elko, Nev.'s Maverick Casino.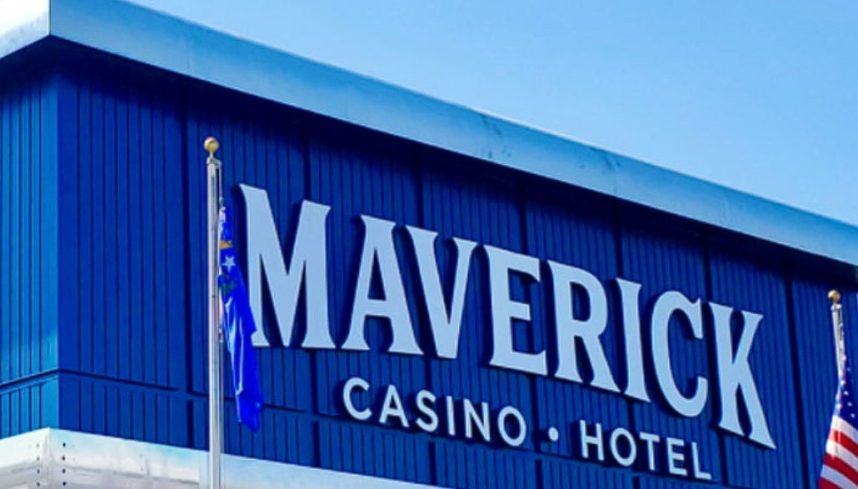 Talon S. Jones, 31, of Fernley, Nev. was arrested on Saturday on a warrant charging him with murder and robbery, according to the Elko Daily Free Press.
The victim was identified as Gordon Garcia. He died from multiple blunt force injuries during a February 17 assault, according to an autopsy conducted by a local coroner's office. Garcia suffered bruises on his abdomen, ears, neck, and shoulders, the autopsy revealed.
Garcia's father, who was staying at the same casino, got worried after he could not get a response from his son. Casino security guard then checked on Gordon Garcia, who was found unresponsive. EMTs were notified but couldn't revive him.
When police searched the room, they only found two $1 bills. The father had given Garcia $100 earlier that day. Authorities concluded the money was robbed.
Police then reviewed the casino's surveillance video, which showed Jones leaving Garcia's room about 90 minutes after he and Garcia entered it together.
Following his arrest,  Jones was placed in the Elko County Jail and his case was given to local prosecutors.
Prior Arrests
Police checked Jones' background and discovered he'd been arrested some 20 times over the prior decade, the Free Press reported.
In 2019, he was charged in connection with buying, possessing, or receiving stolen property. He was also charged on three counts of battery on a protected person, attempting to destroy the property of another, petty larceny, and disturbing the peace.
Last year, Jones pleaded guilty to battery of an officer or protected person. On Aug. 30, 2022, he was sentenced to 270 days in jail.
In 2015, Jones was arrested for possession of methamphetamine (meth). Also, that year, Jones was arrested for burglary of a woman's truck at a casino in Elko. In 2014, Jones was arrested for possession of a stolen vehicle.
Pennsylvania Bartender Allegedly Steals $10K
A Pennsylvania man stole some $10K since December from Rivers Casino Pittsburgh, authorities said.
Out of that amount, Owen Kiggans, 51, of Monaca, Penn., allegedly stole $4,450 from his cash register over 24 days ending on July 10.
He was charged with theft and is scheduled to appear in court later this month.
Authorities said he was seen on surveillance video stealing the money.
When speaking with police, he admitted he had a gambling problem, according to Pittsburgh TV station WPXI.
Casino Robbery Suspects Arraigned
Two men who allegedly robbed the C.O.D. Casino in Minden, Nev. on Friday appeared in court this week. Both will be given a court-appointed attorney.
One of the accused also allegedly shot at a deputy. He was not injured but an undetermined number of bullets struck a patrol vehicle. Andrew Toomey, 43, of Carson City, Nev., and Chase Henderson, 33, of Minden, both were found near the crime scene.
Each was charged with robbery with a deadly weapon. Henderson was also charged with attempted homicide of an officer and battery on an officer.
Henderson's bail was set at $2.5 million. Toomey's bail was set at $1 million and both men remain in custody.